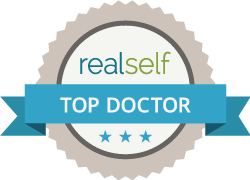 Dr. Gary Motykie is a Board Certified Plastic Surgeon who is highly skilled in breast surgery, body contouring, rhinoplasty and facial rejuvenation as well as numerous other cosmetic surgical procedures. With about 50% of his practice consisting of revising surgeries from elsewhere, Dr. Motykie believes in performing safe, effective plastic surgery that focuses on "doing it right the first time."
Dr. Motykie's interest in the form and function of the human body began early in his career while he was a fitness competitor and personal trainer. He earned his Undergraduate Degree in the challenging field of Bio-Medical Engineering during which time he was involved in the development of artificial organs and prosthetic limbs. After graduating with the highest honors and multiple academic awards, Dr. Motykie studied Medicine at Northwestern University and Plastic Surgery at the University of Texas, where he performed surgery at one of the world's top cancer and burn reconstruction facilities.
Dr. Motykie completed an Advanced Cosmetic Surgery Fellowship in Beverly Hills, California in 2004. Since then, he has spent the past 10 years dedicated to designing an integrative approach to health, wellness, nutrition, and surgery in order to further evolve his practice beyond the current standards.
"I focus on the human body as a whole in my practice. Too many people now want a 'quick fix' at the cheapest possible price rather than a quality procedure that will enhance healing time, outcomes, improve overall health and slow the effects of the aging process." -Dr. Gary Motykie

View Dr. Motykie's CV
Dr. Motykie recently expanded his practice to include a fully equipped, state-of-the-art medical spa. Motykie Med Spa allows patients to experience the combined benefits of pre and post- surgical non-invasive treatments that can optimize results and lessen recovery time. Dr. Motykie believes that "Medical aesthetic treatments should be about improving a patient's overall health and beauty from the inside-out." In 2008 Dr. Motykie also formed a non-profit charity called The Healing Curve whose primary mission is to help patients who do not have the means to repair acquired physical deformities from birth, cancer, trauma or prior unsuccessful surgery.
Dr. Motykie has been featured in articles in the New York Times, LA Times and Wall Street Journal as well as appeared as a regular surgeon on the E! Channel's Dr. 90201, Celebrity Plastic Surgery, The Doctors, Marie Show, Dr. Phil, MTV, VH1, EXTRA, ACCESS Hollywood, Inside Edition and the Discovery Channel's Plastic Surgery: Before & After. Dr. Motykie continues to present his work around the world, appearing on numerous televised programs to discuss a wide variety of plastic surgical topics.
---
MY PHILOSOPHY
I believe that the most important goal in cosmetic plastic surgery is patient satisfaction, while doing everything I can to ensure their health and wellbeing. Therefore, my primary practice focus is to simply make my patient's happy. I achieve this goal by listening carefully during my surgical consultations and aligning patient's desires with realistic expectations. Honesty is my number one policy and I pride myself on providing a thorough, straightforward surgical consultation. I strongly believe that the best plastic surgery results are beautiful, natural and undetectable.
In my professional life, I consistently strive to promote and advance the expanding field of plastic surgery through my consistent involvement in television, radio and written media. It takes extra effort to stay at the forefront of a field that's constantly changing, but I believe that it is essential in order to keep myself and my patients well-informed about the newest and best surgical techniques available. In this way, I can help to educate and empower patients to make truly informed decisions about having safe, smart and effective plastic surgery.
Through experience and my constant evaluation of emerging technologies, I have engineered surgical techniques that are the safest, least painful and most effective. I have developed a keen artistic eye, extensive scientific knowledge, and skilled surgical hands for the sole purpose of assuring the best possible results. I know that every patient is an individual with different goals, expectations, and aesthetic concerns and I take that into account each and every time a patient puts their trust in my hands.
Click here to view our Photo Gallery Click here to view our Video Gallery
---
Diplomas
---
Awards
---
Certifications